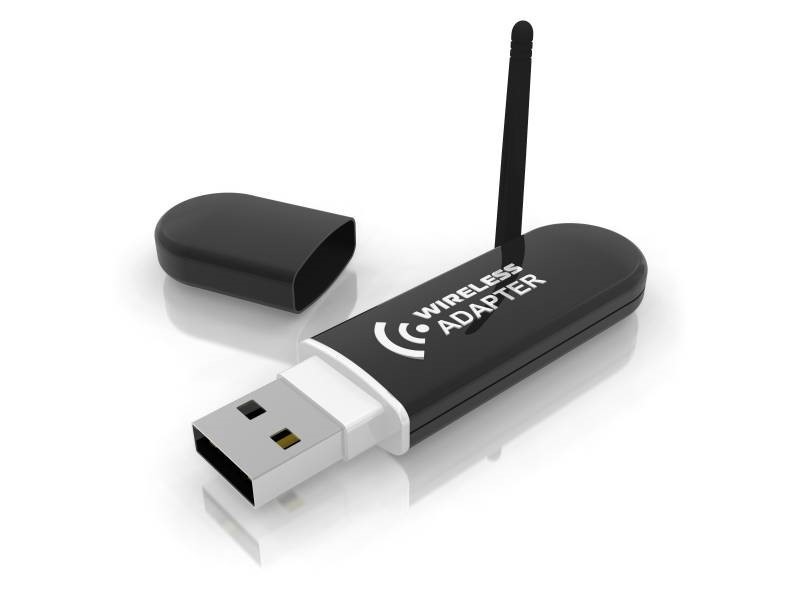 Often, your wireless network works fine, but one or two of its clients (devices) don't behave as expected. In this case, you won't solve the problem by choosing a new router, which has faster data transfer speeds. Why? Because the router treats all its clients equally, so it has to use an older network communication protocol, which can be understood by the old 802.11b network clients as well. It's as if you would try to copy a movie to a lightning fast, SSD-based hard drive by making use of the ancient USB 1.0 interface, which has a peak data transfer rate of only 12 Mbps.
You can partially solve this problem by using a router which supports both wireless bands; connect the old devices to the 2.4 GHz network, and the newer ones to the 5 GHz network. Still, the older devices won't work at full speed; the only way to fix the problem for good is to upgrade your old devices' Wi-Fi cards. Don't worry, though; it is a simple, inexpensive process.
But how does a Wi-Fi card look in the first place? There are several answers, depending on the actual hardware that you are using. Desktop PCs will often use either a built-in wireless chip which is soldered on the motherboard, or a standard PCI card. To figure this out, you will only need to look at the back side of your PC; if you see an antenna stick that is pointed upwards, your computer is probably using a PCI-based wireless module.
This is the ideal scenario, because you can easily upgrade that Wi-Fi card, replacing it with another one that is much faster. Here's a list with some of the best wireless PCI adapters; their prices range from $10 to $150, depending on their speed, features, etc. To give you an idea, the most expensive card (TP-Link AC1750) can transfer data with speeds that reach 1750 Mbps, and its three external antennas support the MIMO technology, being able to send data to several network clients simultaneously.
If your computer doesn't already have a PCI-based Wi-Fi card, it is really easy to install one. Just ensure that your PC has an available PCI slot. However, if that slot is missing, you can still solve the problem by utilizing a USB adapter. Here's another article which highlights some of the best USB-based Wi-Fi adapters. While their prices are similar with what you'd have to pay for a PCI card, you should be aware of the fact that signal strength is often stronger if you choose a PCI-based wireless adapter. This happens because most USB adapters use smaller-sized Wi-Fi antennas. Still, there are exceptions to this rule; Trendnet TEW-809UB utilizes four full-sized wireless antennas, for example.
USB-based Wi-Fi adapters are also the ideal solution when it comes to upgrading the wireless component of a laptop. Advanced users who don't like the idea of adding an extra USB module to their notebooks can try and replace the internal Wi-Fi cards with their newer versions, but it's a task that may even damage your laptop, in case that you forget to power it off, remove its battery, and so on. So, if you aren't an advanced computer user, my recommendation is to play safe and use an external USB adapter, provided that your laptop has an available USB port.
No matter what solution you choose, ensure that the old Wi-Fi module (if any) is either removed or at least disabled using your computer's device manager; otherwise, the modules may conflict with each other. By removing the old device you will also help save some power, so this is the preferred solution by far.